Appointments available
Within 48 hours

Oral health packages
Routine check-ups, hygiene and emergencies

Routine check-ups
Full check-up and x-rays just £49
Welcome to Smmmile - Leeds' Premier Private Dentist
At Smmmile, we pride ourselves on providing exceptional general dental care at an affordable price, in a comfortable and welcoming environment. Our routine check-ups are available at just £49.
Book your appointment now.
Unique, dental boutique.
At Smmmile, general dentistry is the foundation of what we do.  We offer a range of high-quality dental care, and believe in a focus on prevention and keeping your teeth healthy for life.  We deliver treatments across all forms of dentistry, from general checkups, hygiene, and emergencies to high-end cosmetic treatments. We use the most up-to-date techniques, state-of-the-art equipment, and the best materials to deliver comprehensive dental care.
Our treatments include:
Routine check-ups and x-rays for just £49
Oral health packages including routine check-ups, hygiene services and stain removal
Smmmile Plans from just £9.49 per month
Preventative treatments
Restorative treatments
Cosmetic treatments including Invisalign, Composite Bonding and Teeth Whitening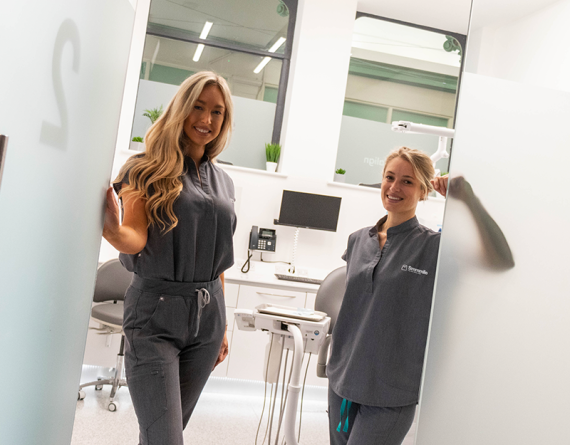 Why Smmmile?
Complete Oral Health Packages: From routine check-ups to fillings and hygiene appointments, we offer a wide range of dental treatments to meet your needs. No long NHS waiting lists, and affordable payment plans.
Patient-Centred Approach: Our friendly team will listen to your concerns, answer questions, and create a personalised treatment plan tailored to your needs.
State-of-the-Art Facilities: From our boutique-style patient lounge, through to our stunning treatment rooms, our modern facilities are equipped with the latest dental technology, ensuring the highest quality of care and enhancing your patient experience.
Highly Skilled Professionals: Our dentists have been specially selected by our Co Founder, Dr Sandeep Kumar, who has over 20 years of experience in the dental industry, so you can be confident knowing you're in the very best hands.
Meet the team
Our Smmmile team are Invisalign experts, and are here to help you achieve your dream Smmmile. Book your FREE consultation or pop in to our city-centre boutique to meet us and start your Smmmile story!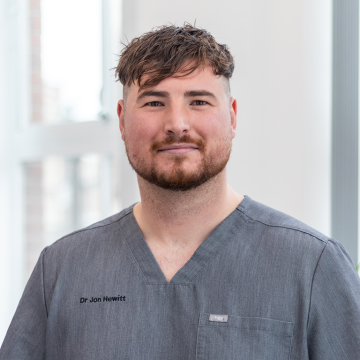 Jon Hewitt
Principal Dentist
GDC No. 264704
Georgia Hall
Dental Nurse
GDC No. 284240
Emma Bairstow
Treatment Coordinator
GDC No. 166307
Emma Lane
Practice Manager
GDC No. 188168
Eva Finnigan
Front of House
Affordable Smmmile Plans
Our Smmmile Plan is an easy way of keeping up the great habit of regular check-ups with your dentist, so you'll always get expert advice about keeping your teeth in great condition and avoid any surprises. Starting from just £9.49 per month, your plan also includes dental x-rays and hygiene treatment.
Just ask at reception for more information.
Smmmile Leeds General Dentistry
Smmmile Leeds
1st Floor, Equity House
The Bourse, Boar Ln
Leeds
LS1 5EN
| | |
| --- | --- |
| Monday: | 09:00 - 17:00 |
| Tuesday: | 09:00 - 17:00 |
| Wednesday: | 09:00 - 17:00 |
| Thursday: | 11:00 - 19:00 |
| Friday: | 09:00 - 17:00 |
| Saturday: | 09:00 - 13:00 (open twice per month) |
| Sunday: | Closed |
Appointment available within 48 hours
Saturday opening
2 minute walk from Trinity Car Park, Swinegate, LS1 4AG
1 minute walk from Trinity Car Park, Albion Street LS1 5AT
3 minute walk from, New Station Street, LS1 4DY
9 minute walk from Bus Station, New York Street, LS2 7HU
Park and Ride from Elland Road, Stourton and Temple Green

Show more
You're in safe hands
At Smmmile, we pride ourselves on providing exceptional general dental care at an affordable price, in a comfortable and welcoming environment.
Delivering Happiness
Located in Bristol, Newcastle, Leeds and Nottingham with more locations across the UK opening soon, Smmmile is part of a revolution in teeth straightening, helping our customers create their dream smile.
We take care of your entire smile and our all-inclusive Invisalign treatment packages give you the best price, the best experience and provide you with the best possible result. Your personalised treatment plan combines Invisalign teeth straightening with an oral hygiene check, professional teeth whitening and Invisalign Vivera retainers to keep your smile perfect for life. All provided to you as a complete solution with no hidden costs.
Dr Sandeep Kumar, the founder of Smmmile and creator of our treatment approach, is one of the UK's leading Invisalign Providers. With more than 20 years experience, Dr Sandeep has created more than 6,000 beautiful new smiles with Invisalign. Invisalign straightens teeth better than any other aligner, and our friendly, convenient and inviting city centre based Smmmile stores are fully equipped with the latest dental technology to make and keep your smile beautiful and healthy.
At Smmmile we believe that everyone deserves a healthy, beautiful smile.
Dr. Sandeep Kumar
Co-founder of Smmmile