A healthy new smile in as little as 4 months


Invisalign. The world's leading clear aligner system

Comfortable, removable clear aligners suitable for everyone

It's your time
to smile
A straighter, healthier smile for life with our all-inclusive smile makeover packages.
There's never been a better time to get the smile you deserve from Smmmile; the UK's leading Invisalign experts. Our Invisalign smile makeover package includes a thorough oral health check, 3D scan and smile simulation, Invisalign clear aligners, Enlighten Teeth whitening, and Invisalign Vivera retainers.
Your all-inclusive treatment experience starts at just £2,495 with a no-obligation consultation. 

A straight smile is a healthy smile. Start your Smmmile story today.
The most advanced teeth-straightening system
Invisalign treatment uses clear, removable aligners to straighten your smile discretely. With no wires or brackets, they're a removable, clear alternative to traditional metal braces. Your Invisalign aligners are custom-made just for you, ensuring a perfect, comfortable fit.

You simply change your aligners every week and little by little your teeth will move into their final predicted position.
"Absolutely life-changing!"
Nothing makes us happier than seeing incredible results like this!

This lovely patient has just finished her Invisalign journey and her only wish was that she started treatment earlier. She originally thought she was too old to have straight teeth and was worried she would have to wear metal braces. To her surprise, not only were her Invisalign aligners comfortable to wear, most of her friends and family didn't even realise she was wearing them.
Did you know?
Invisalign is a discrete orthodontic treatment, suitable for patients of any age.
Delivering Happiness
Dr Sandeep Kumar can only be described as a trailblazer in the world of Invisalign. He is one of Europe's leading Invisalign Diamond Apex Providers and the founder of Smmmile and creator of our treatment approach.
With more than 20 years experience, Dr Sandeep has created more than 6,000 beautiful new smiles with Invisalign. Invisalign straightens teeth better than any other aligner, and our friendly, convenient and inviting city centre based Smmmile stores are fully equipped with the latest dental technology to make and keep your smile beautiful and healthy. Your treatment is led by a certified Invisalign dentist to get you a smile that's lasts a lifetime.
At Smmmile we believe that everyone deserves a healthy, beautiful smile.
Dr. Sandeep Kumar
Co-founder of Smmmile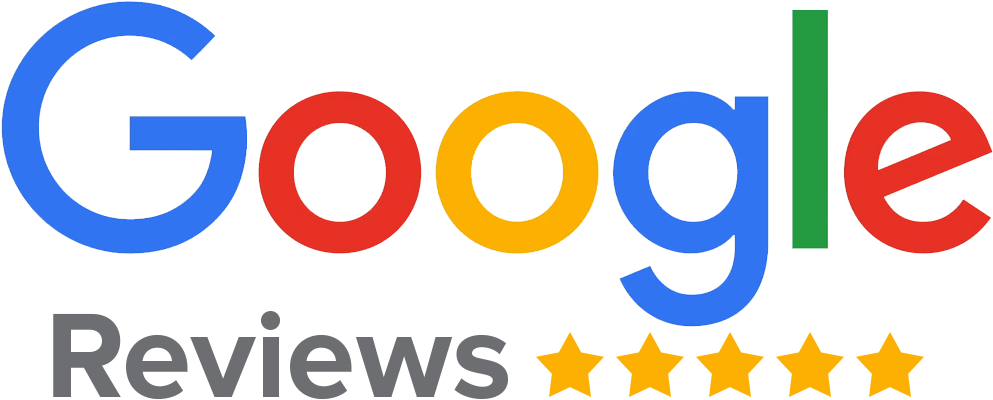 Dean Wimbles
Visited the Leeds store and was made to feel very comfortable from the moment I walked in and was offered a drink on arrival. Emma and the team explained everything in great detail! Emma was amazing and spoke to me more like a friend than a client! She eased my nerves around dentists and always asked me if I was ok! Very clean, modern set up with a team that go the extra mile to make sure your visit is enjoyable!! Would highly recommend anyone to go see them!!
Holly Carter
The initial consulting experience was super easy and fast. The staff are absolutely lovely, always check if you have any questions and make sure that you are happy with everything before leaving your appointment. The office/treatment rooms are immaculate, very modern and easy to find. The city centre location really helps make appointments around the working day. All appointments are sent to you via text and email so you have a record of the exact time. I can't think of anything that could be improved upon to be honest. Thanks to Emma, John, John's dental nurse (I'm sorry I didn't get your name), Eva and Lucy!
Kaitlin McCrickard
Extremely happy with my experience from Smmmile so far! Such a modern, clean and bright environment. Incredibly friendly and welcoming staff, both Emma B and Eva never stop smiling and really do calm your nerves, everyone is so lovely! Every step of my Invisalign journey ahead has been explained in full detail I've had all questions answered when I've been unsure and couldn't be in safer hands. Amazing value for money and if Invisalign is something you're thinking about, I couldn't recommend starting your journey with Smmmile anymore!
Adam
My experience at Smmmile so far has been very welcoming and enjoyable. I was able to get a consultation, dental check and 3D scan within the space of a single appointment. Emma as well as the reception staff were very accommodating and friendly, and are always available to contact if I had any issues. The dentist Jon is also very helpful and supportive and makes sure his patients smiles are the best they can be.
Helen Finnigan
My daughter chose Smmmile for Invisalign and due to her experience alone I decided that I also wanted so correct my own smile with them. In just 24 weeks my crooked teeth are now straight and with the help of composite bonding and whitening my smile has been transformed ! I loved every visit to Smmmile the staff are always so welcoming and make you feel so at ease and explained every detail of my journey to me it was a breeze. For anyone wanting to rectify any part of their smile regardless of how small, Smmmile is the place to visit.The fact a dentist saw me on every visit gave me peace of mind that my oral health was in the best hands too. No obligation consultation and I loved the fact that a simple scan of my teeth showed me what my teeth would potentially look like once my treatment had finished. Invisible aligners, no pain and easy to care for. I also loved the fact I had the option of 0% interest so an easy affordable payment plan was an option for me. I really cannot recommend Smmmile enough. I'm so glad I made the decision and chose smmmile - thank you!!! - Helen
Your unique Invisalign journey
Smmmile is part of a revolution in teeth straightening, helping our patients create their dream smile, discretely and confidently. Your tailor-made treatment is led by a certified Invisalign dentist in our luxurious, state-of-the-art dental boutique.

Your Invisalign journey with us starts with a free, no-obligation Smmmile consultation, including a 3D scan so you can see what your new smile will look like before you make any commitment.

We'll also do a full oral health check and using the latest dental technology, we'll create your personal treatment plan.
A straight smile is a healthy smile
Not only does a straight smile boost your self-confidence, but it also supports your long-term oral health. Crowded or crooked teeth can make brushing and flossing more difficult, resulting in increased tartar and gum disease.

Straight teeth and healthy gums are less susceptible to general wear and tear giving you a life-long happy and healthy smile.
Treatment process
At our technology-led boutique in the heart of your city, our specialised clinical team creates dream smiles.
Our Invisalign treatment process is designed to make your experience as easy and stress-free as possible. Our process gives you the flexibility and convenience you need, supported by our team of Invisalign experts every step of the way.
Meet our team
of Invisalign experts
See your new smile before you commit at our free, no obligation consultation.
Get treatment
ready
We'll undertake a thorough oral health check, and make sure you're ready to start treatment.
Fitting of your
first aligners
We make sure everything fits and feels as it should.
Progress appointments
throughout the treatment
We'll see you periodically throughout your treatment journey to check progress.
Retaining your
new smile
Your final treatment review and fitting your retainers - and the first day of your beautiful new smile!
Smmmile Leeds – Now is your time
Smmmile Leeds
1st Floor, Equity House
The Bourse, Boar Ln
Leeds
LS1 5EN
| | |
| --- | --- |
| Monday: | 09:00 - 17:00 |
| Tuesday: | 09:00 - 17:00 |
| Wednesday: | 09:00 - 17:00 |
| Thursday: | 11:00 - 19:00 |
| Friday: | 09:00 - 17:00 |
| Saturday: | 09:00 - 13:00 (open twice per month) |
| Sunday: | Closed |
Appointment available within 48 hours
Saturday opening
On main bus route
5 minute walk from Leeds train station

Show more