FREE consultation
Available within 48 hours

Invisalign from just £31 per month
Including whitening, retainers, oral check & 3D scan

0% finance
Complete package from £31 per month
The best clear aligners at the best price
ALL-INCLUSIVE Invisalign treatment from just £31 per month.
Consultation
Oral health check
3D scan
Invisalign aligners
Enlighten teeth whitening
Invisalign Vivera retainers
Start your Smmmile story today!
#SmmmileStories
At Smmmile, we love your smile! After all, that is why we're here - to see you Smmmile and make you happy!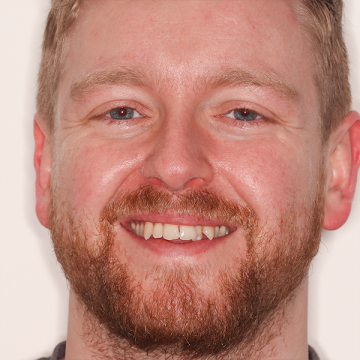 Joss
Invisalign + bonding
Treatment time: 23 weeks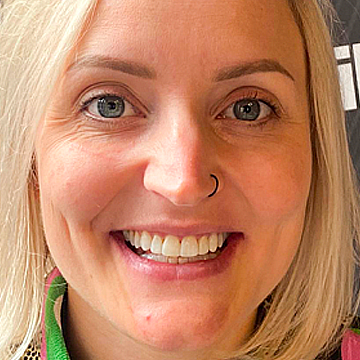 Stella
Invisalign + bonding
Treatment time: 14 Weeks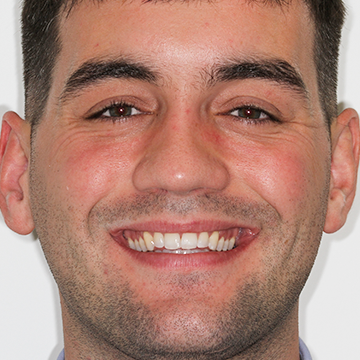 Alex
Invisalign + bonding + whitening
Treatment time: 18 Weeks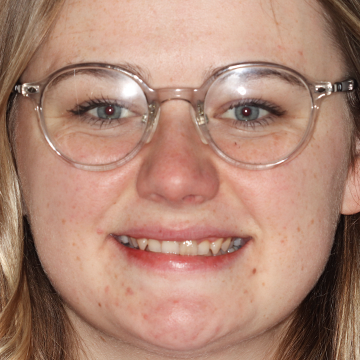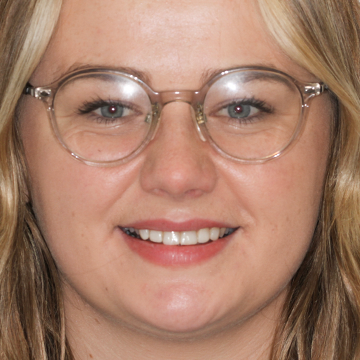 Gemma
Invisalign + bonding + whitening
Treatment time: 14 weeks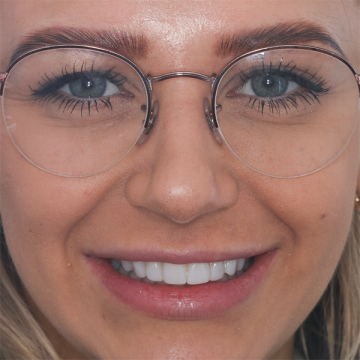 Emily
Bonding + whitening
Treatment time: 2 weeks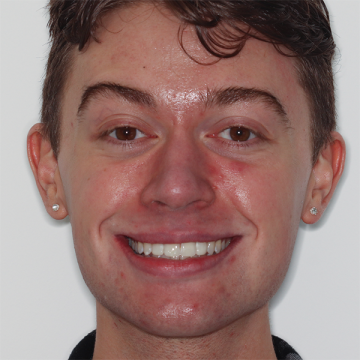 Jacob
Invisalign + bonding
Treatment time: 14 weeks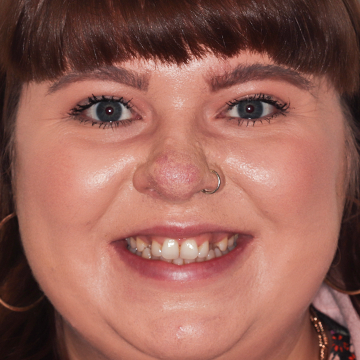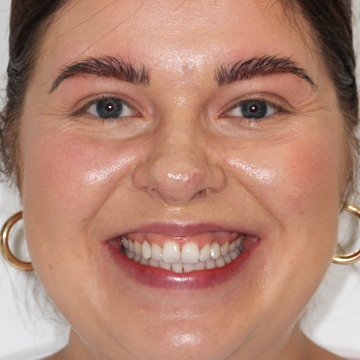 Penny
Invisalign + whitening
Treatment time: 6 months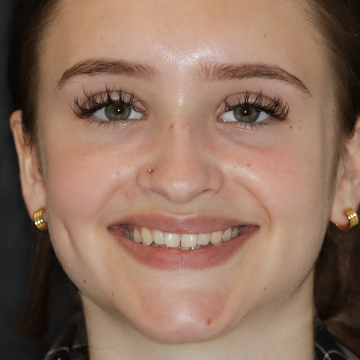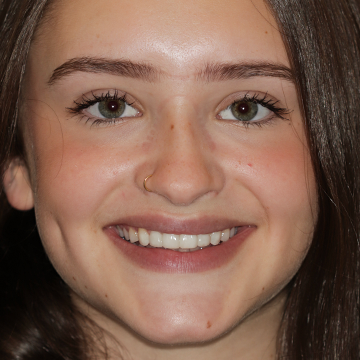 Alana
Invisalign + whitening + bonding
Treatment time: 14 weeks
Delivering Happiness
Located in Bristol, Newcastle, Leeds and Nottingham with more locations across the UK opening soon, Smmmile is part of a revolution in teeth straightening, helping our customers create their dream smile.
We take care of your entire smile and our all-inclusive Invisalign treatment packages give you the best price, the best experience and provide you with the best possible result. Your personalised treatment plan combines Invisalign teeth straightening with an oral hygiene check, professional teeth whitening and Invisalign Vivera retainers to keep your smile perfect for life. All provided to you as a complete solution with no hidden costs.
Dr Sandeep Kumar, the founder of Smmmile and creator of our treatment approach, is one of the UK's leading Invisalign Providers. With more than 20 years experience, Dr Sandeep has created more than 6,000 beautiful new smiles with Invisalign. Invisalign straightens teeth better than any other aligner, and our friendly, convenient and inviting city centre based Smmmile stores are fully equipped with the latest dental technology to make and keep your smile beautiful and healthy.
At Smmmile we believe that everyone deserves a healthy, beautiful smile.
Dr. Sandeep Kumar
Co-founder of Smmmile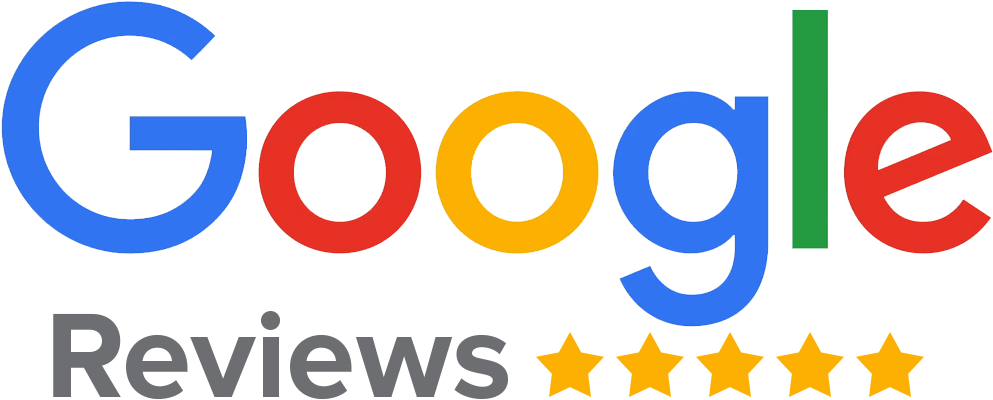 Luke Grinstead
My experience at Smmmile Bristol has been exceptional. From the moment I stepped in the practice I found the environment welcoming, informative and clinically clean. Georgina coordinated my requests and was exceptional in guiding me through the process. For my treatment I had Invisalign followed by whitening and composite bonding. Dr Nieves and Millie completed all of my appointments with the highest skill and their expertise have left me with a perfect set of teeth. My treatment started in June and by mid November I have now completed all the elements and am incredibly happy. I'd recommend to anyone, and a family member has already started treatment on my recommendation! Thank you!
Rebecca McCallum
I have been impressed by Smmmile from the outset. Georgina was so welcoming and helpful and always remembers me when I come in and seems genuinely excited for me about my smile journey! I'm only at the start of my treatment but so far Dr Nieves has been so clear at explaining things and always checking I'm okay with everything. The reception staff are always smiley, friendly and accommodating. I also find this practice reasonably priced to many other quotes I had. Hopefully the treatment journey continues as well as it has began! I would recommend Smmmile to everyone :)
Katie Boast
I couldn't recommend Smmmile Bristol Centre enough. On arrival the reception staff were very welcoming and happy. I had (Georgina) for a treatment discussion who's incredible 💫 she was honest with pricing, clear with what could be done and not only professional but compassionate and made me feel as ease instantly. Throughout my treatment I was seen by mostly Dr Nieves who was gentle and really listened to what I wanted and I'm more than delighted with the results. A few other ladies I would like to mention as they were also super - Kotryna, Lucy, Millie, Amy, and Megan. Thank you all 😁 Georgina especially, a massive thank you for making this happen.
Jack Price
From my first consultation the team at Smmmile Bristol have been nothing but friendly, helpful and professional throughout. They have talked me through each step of my treatment in a clear and thorough manner and have always allowed me time to ask any questions I may have. 7 weeks in to my Invisalign treatment and have no complaints whatsoever so far about how the Smmmile team have handled my case. Highly recommend!
Omotayo Adetona
So far so good! I had my first meeting with Georgina a few weeks back and my initial consultation with Dr Nieves yesterday. They were both very friendly and methodical in letting me know what the process entails and my likely options. I'm definitely looking forward to my next meeting and starting the process of getting that perfect smile with Smmmile, Bristol.
See why Eva's Smmmiling!
This is Eva; proud owner of a beautiful new smile thanks to the Invisalign clear aligners. She didn't want to have metal braces, so she chose for an all-inclusive Invisalign treatment here at Smmmile.
Unique, Invisalign boutique.
Smmmile is part of a revolution in teeth straightening, helping our customers create their dream Smmmile, discreetly and confidently. Your treatment is led by a certified Invisalign dentist in our luxurious, state-of-the-art boutique.

Your Invisalign braces journey with us starts with a FREE, no-obligation Smmmile consultation, including a 3D scan so you can see your new Smmmile before you commit! We'll also do a full oral health check and put together your tailor-made treatment plan, using the latest in dental technology.
Why choose Smmmile?
What's included?
Smmmile
At Home
Straightening
Traditional
Dental Practice
Invisalign® official clear aligner package from £31 per month
Consultation within 48 hours
Sometimes
Professional whitening
Sometimes
Invisalign Vivera® retainers
Sometimes
Oral health check
Sometimes
High-accuracy digital 3D scan
Sometimes
Sometimes
0% finance available*
Sometimes
Sometimes
* Minimum deposit of £100 required.
Meet the team
Our Smmmile team are Invisalign experts, and are here to help you achieve your dream Smmmile. Book your FREE consultation or pop in to our city-centre boutique to meet us and start your Smmmile story!
Amy
Invisalign Certified Dentist
GDC 278710
Megan
Invisalign Certified Dentist
GDC 284795
Nieves
Invisalign Certified Dentist
GDC 282511
Millie
Dental Nurse
GDC 273747
Georgina
Treatment Coordinator
Treatment process
At our technology-led boutique in the heart of your city, our specialised clinical team creates dream smiles.
Our Invisalign treatment process is designed to make your experience as easy and stress-free as possible. Our process gives you the flexibility and convenience you need, supported by our team of Invisalign experts every step of the way.
Meet our team
of Invisalign experts
See your new smile before you commit at our free, no obligation consultation.
Get treatment
ready
We'll undertake a thorough oral health check, and make sure you're ready to start treatment.
Fitting of your
first aligners
We make sure everything fits and feels as it should.
Progress appointments
throughout the treatment
We'll see you periodically throughout your treatment journey to check progress.
Retaining your
new smile
Your final treatment review and fitting your retainers - and the first day of your beautiful new smile!
We make Invisalign affordable
At Smmmile, we want Invisalign to be affordable for you, which is why we offer a variety of finance options. You can start treatment from only £31 per month, and we offer interest free credit too.
Smmmile Bristol
Smmmile Bristol
1-4 The Arcade
Broadmead
Bristol
BS1 3JA
| | |
| --- | --- |
| Monday: | 09.00 - 17:00 |
| Tuesday: | 09:00 - 17:00 |
| Wednesday: | 09:00 - 17:00 |
| Thursday: | 11:00 - 19:00 |
| Friday: | 09:00 - 17:00 |
| Saturday: | Closed |
| Sunday: | Closed |
Appointment available within 48 hours
Late night and Saturday opening
3 minute walk from Gallery Car Park, 25 Union Gallery, Broadmead. BS1 3XD
6 minute walk from NCP Car Park, Bond St, BS1 3LJ
7 minute walk from Bus Station, Marlborough St, BS1 3NU
18 minute walk from Temple Meads Station, Redcliffe, BS1 6QF
On main route X1 - From WSM
Park and ride: Ashton road, Bristol, BS3 2HB

Show more