FREE consultation
Available within 48 hours

Invisalign from just £31 per month
Including whitening, retainers, oral check & 3D scan

0% finance
Complete package from £31 per month
The best clear aligners at the best price
ALL-INCLUSIVE Invisalign treatment from just £31 per month.
Consultation
Oral health check
3D scan
Invisalign aligners
Enlighten teeth whitening
Invisalign Vivera retainers
Start your Smmmile story today!
#SmmmileStories
At Smmmile, we love your smile! After all, that is why we're here - to see you Smmmile and make you happy!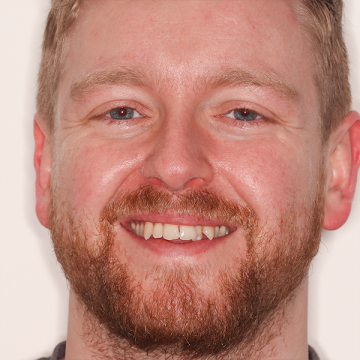 Joss
Invisalign + bonding
Treatment time: 23 weeks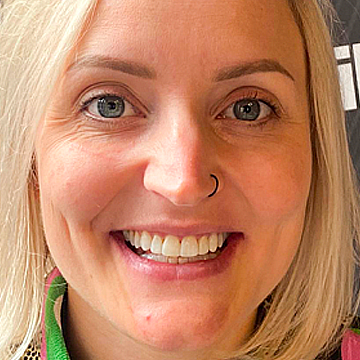 Stella
Invisalign + bonding
Treatment time: 14 Weeks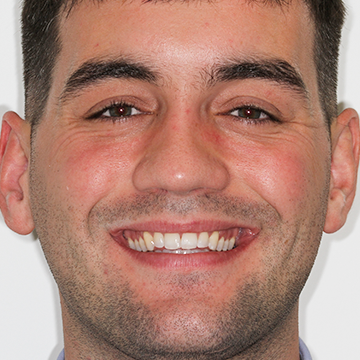 Alex
Invisalign + bonding + whitening
Treatment time: 18 Weeks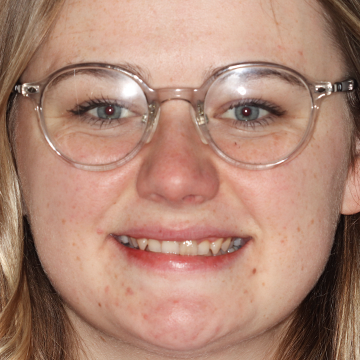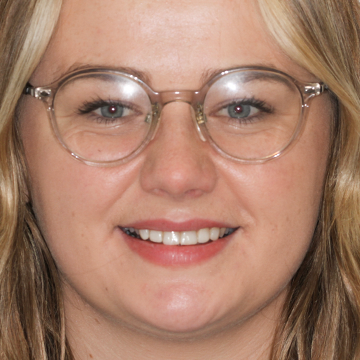 Gemma
Invisalign + bonding + whitening
Treatment time: 14 weeks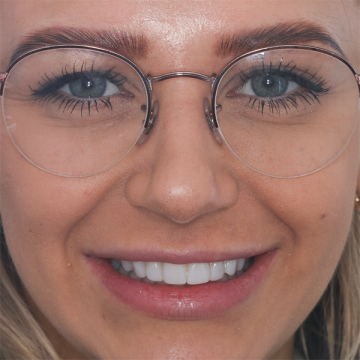 Emily
Bonding + whitening
Treatment time: 2 weeks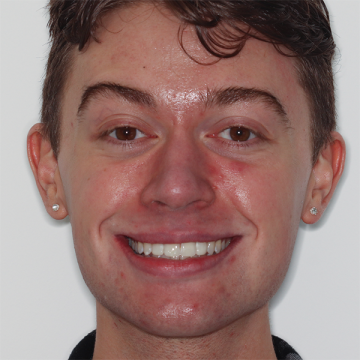 Jacob
Invisalign + bonding
Treatment time: 14 weeks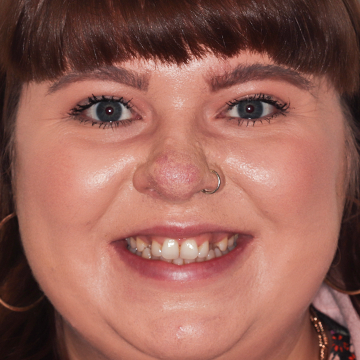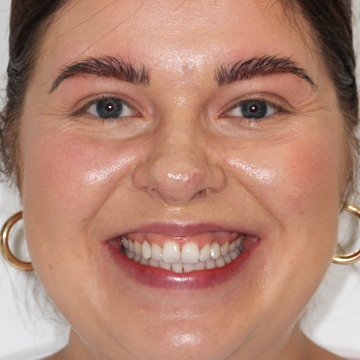 Penny
Invisalign + whitening
Treatment time: 6 months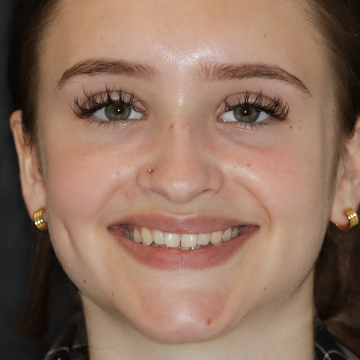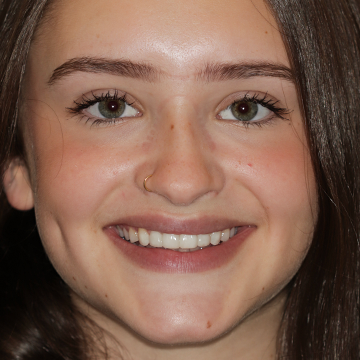 Alana
Invisalign + whitening + bonding
Treatment time: 14 weeks
Delivering Happiness
Located in Bristol, Newcastle, Leeds and Nottingham with more locations across the UK opening soon, Smmmile is part of a revolution in teeth straightening, helping our customers create their dream smile.
We take care of your entire smile and our all-inclusive Invisalign treatment packages give you the best price, the best experience and provide you with the best possible result. Your personalised treatment plan combines Invisalign teeth straightening with an oral hygiene check, professional teeth whitening and Invisalign Vivera retainers to keep your smile perfect for life. All provided to you as a complete solution with no hidden costs.
Dr Sandeep Kumar, the founder of Smmmile and creator of our treatment approach, is one of the UK's leading Invisalign Providers. With more than 20 years experience, Dr Sandeep has created more than 6,000 beautiful new smiles with Invisalign. Invisalign straightens teeth better than any other aligner, and our friendly, convenient and inviting city centre based Smmmile stores are fully equipped with the latest dental technology to make and keep your smile beautiful and healthy.
At Smmmile we believe that everyone deserves a healthy, beautiful smile.
Dr. Sandeep Kumar
Co-founder of Smmmile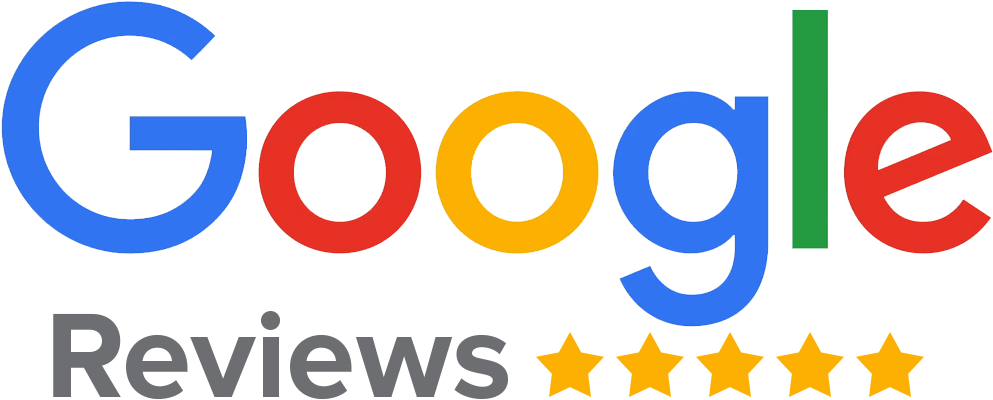 Rebecca Orr
Smmmile staff are really lovely ans welcoming. Carley in particular has been so friendly and informative about the treatment that I will be having. She has excellent knowledge! For someone who doesn't feel comfortable at the dentist from past experiences, being at Smmmile doesn't make me feel like this. Looking forward to starting my Invisalign journey and can tell I'll be really well supported along the way
Victoria Ternent
I couldn't recommend Smmmile Newcastle enough. All the staff have been very welcoming and friendly, especially Carley. She immediately made me feel relaxed and at ease and explained the whole process and treatment in detail. There was no pressure felt to make a decision at the initial consultation but having had such a positive experience I decided to go ahead with the treatment. I can't wait to get started and finally feel comfortable and confident with my smile.
Grace Nduwimana
The Smmmile team are great!! They were very professional examining and providing with solutions by priority. I had a chipped tooth that Ursula and Amy did a fantastic job fixing! I felt that I was in good hands.They explained very well what was going on. Carley was very reassuring and kind, working quickly to get me booked. Thank you Smmmile team!!!
Gareth Mckerr
I have just finished my treatments with Dr Sunny and team. I had Invisalign and whitening followed by some small areas of composite bonding and I've NEVER had a nice smile! The whole team are super inviting and approachable so answered all questions I had throughout my treatments. Although I've finished and received my retainers I know I can reach out for anything in the future. I love my smile now, thanks all!
Mia Musciacchia
The most amazing staff & customer care!! I would recommend them to anyone and can't wait to start my treatment! Carley in particular is an absolute pleasure to have involved in my care and I look forward to going again! Dr Sunny is also 100% trustworthy for the perfect result :)
See why Eva's Smmmiling!
This is Eva; proud owner of a beautiful new smile thanks to the Invisalign clear aligners. She didn't want to have metal braces, so she chose for an all-inclusive Invisalign treatment here at Smmmile.
Unique, Invisalign boutique.
Smmmile is part of a revolution in teeth straightening, helping our customers create their dream Smmmile, discreetly and confidently. Your treatment is led by a certified Invisalign dentist in our luxurious, state-of-the-art boutique.

Your Invisalign braces journey with us starts with a FREE, no-obligation Smmmile consultation, including a 3D scan so you can see your new Smmmile before you commit! We'll also do a full oral health check and put together your tailor-made treatment plan, using the latest in dental technology.
Why choose Smmmile?
What's included?
Smmmile
At Home
Straightening
Traditional
Dental Practice
Invisalign® official clear aligner package from £31 per month
Consultation within 48 hours
Sometimes
Professional whitening
Sometimes
Invisalign Vivera® retainers
Sometimes
Oral health check
Sometimes
High-accuracy digital 3D scan
Sometimes
Sometimes
0% finance available*
Sometimes
Sometimes
* Minimum deposit of £100 required.
Meet the team
Our Smmmile team are Invisalign experts, and are here to help you achieve your dream Smmmile. Book your FREE consultation or pop in to our city-centre boutique to meet us and start your Smmmile story!
Sunny
Invisalign Certified Dentist
GDC No. 266074, BChD (University of Leeds 2016)
Ursula
Invisalign Certified Dentist
GDC No. 227986, BDS (University of Newcastle 2012)
Ashley
Assistant Manager
GDC No. 267740, Diploma in Dental Nursing Level 3 QCF (City & Guilds 2016)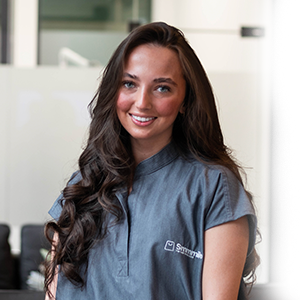 Katie
Dental Nurse
GDC No. 298786, Diploma in Dental Nursing Level 3 NVQ (City & Guilds 2021)
Amy
Trainee Dental Nurse
Lindsey McCann
Hygienist
GDC No. 201983
Katherine
Store Manager
GDC No. 157066, National Certificate (NEBDN 2000)
Carley
Smmmile Consultant
Leanne
Receptionist
Treatment process
At our technology-led boutique in the heart of your city, our specialised clinical team creates dream smiles.
Our Invisalign treatment process is designed to make your experience as easy and stress-free as possible. Our process gives you the flexibility and convenience you need, supported by our team of Invisalign experts every step of the way.
Meet our team
of Invisalign experts
See your new smile before you commit at our free, no obligation consultation.
Get treatment
ready
We'll undertake a thorough oral health check, and make sure you're ready to start treatment.
Fitting of your
first aligners
We make sure everything fits and feels as it should.
Progress appointments
throughout the treatment
We'll see you periodically throughout your treatment journey to check progress.
Retaining your
new smile
Your final treatment review and fitting your retainers - and the first day of your beautiful new smile!
We make Invisalign affordable
At Smmmile, we want Invisalign to be affordable for you, which is why we offer a variety of finance options. You can start treatment from only £31 per month, and we offer interest free credit too.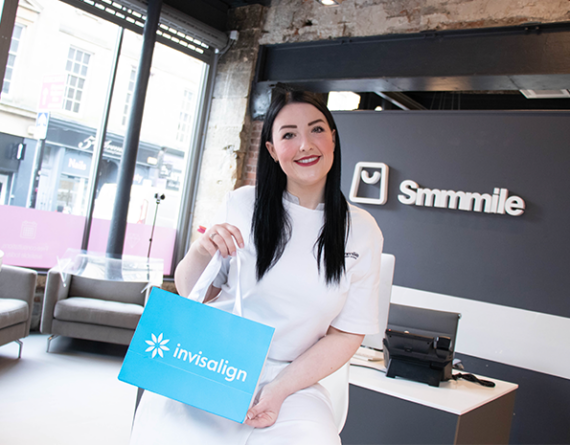 Make your Smmmile sparkle!
Once your teeth are perfectly straight, you're going to want to keep them perfectly clean too!

At Smmmile, we offer fast dental hygiene appointments that take your teeth from dull to sparkling in just 30 minutes, plus we're open Saturdays and evenings. We use state of the art technology to make sure your hygiene appointment gives you not only a brilliant clean, but a comfortable one too.

So forget long waiting lists and uncomfortable appointments, and come Smmmile with us!
Smmmile Newcastle
Smmmile Newcastle
95-97 Grainger Street
Newcastle upon Tyne
NE1 5AE
| | |
| --- | --- |
| Monday: | 09:00 - 17:00 |
| Tuesday: | 09:00 - 17:00 |
| Wednesday: | 09:00 - 17:00 |
| Thursday: | 11:00 - 19:00 |
| Friday: | 09:00 - 17:00 |
| Saturday: | 09:00 - 13:00 (open twice per month) |
| Sunday: | Closed |
Appointment available within 48 hours
Late night and Saturday opening
2 minute walk from Monument Metro Stop
6 minute walk from Neville Street Station, NE1 5DL
8 minute walk from Eldon Square Bus Station, NE1 7XW
10 minute walk from Grainger Town Car Park, 51 St James' Blvd, NE1 4AU
10 minute walk from Eldon Garden Car Park, 2 Morden Street, NE1 7RQ
On main bus routes X9 and X10

Show more